Day one of my Nashville trip is in the books, and I love this town.
After hearing nonstop great things for years and years, I finally punched my ticket to visit the capital of country music, and 24 hours in, I couldn't be more in love. (RELATED: David Hookstead Is The True King In The North When It Comes To College Football)
As soon as my plane landed, we grabbed some food and then hit up Robert's Western World.
Nashville, I have arrived with @ShelbyTalcott and the first @BuschBeer is open.

Whose ready to tear up some honkey tonks? pic.twitter.com/DA0rtt4NPm

— David Hookstead (@dhookstead) April 15, 2021
A few days ago, I asked for suggestions on where to visit, and Robert's was by far and away the most popular bar mentioned.
Naturally, I had to make it the first stop after grabbing breakfast. The place didn't disappoint. It's like stepping into a time machine.
The live band was rocking out with classic country tunes at 11:00 in the morning and Busch Light only cost me $2.50 a can. What the hell more could you ever ask for?
The party certainly didn't stop there. The crew hit up Big Machine Brewery & Distillery, and while they don't serve traditional beer (classic brewery mistake), they did have a light beer that wasn't too bad.
The wildest part was the fact that virtually everyone in the bar was from Wisconsin and most of them were from the same area as my family. I won't get into the specific conversations we had, but it's always good to see people from my neck of the woods.
From there, we returned to the house, had a few more Busch Lights, cleaned up and then hit the town for the night.
If Robert's was the number one suggestion, FGL House was the second most suggested place. That's where we had dinner, and it was outstanding. The wicked chicken has a bite that burns and makes you crave more. Again, the hype was met.
From there, we jumped around some bars and it's crystal clear that I was built for this city and this city was built for me.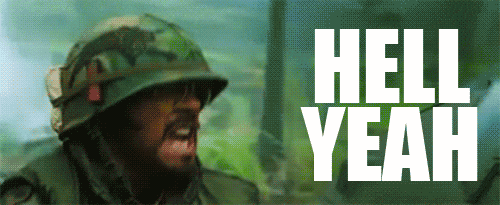 Now, I have a couple more days left, and I can't wait. Nashville is absolutely awesome, and I couldn't ask for a better city to visit. As a fan of country music and beer, you simply can't have it better.
If you have more suggestions on where to visit, fire away! I'm checking out as many places as possible.




View original Post