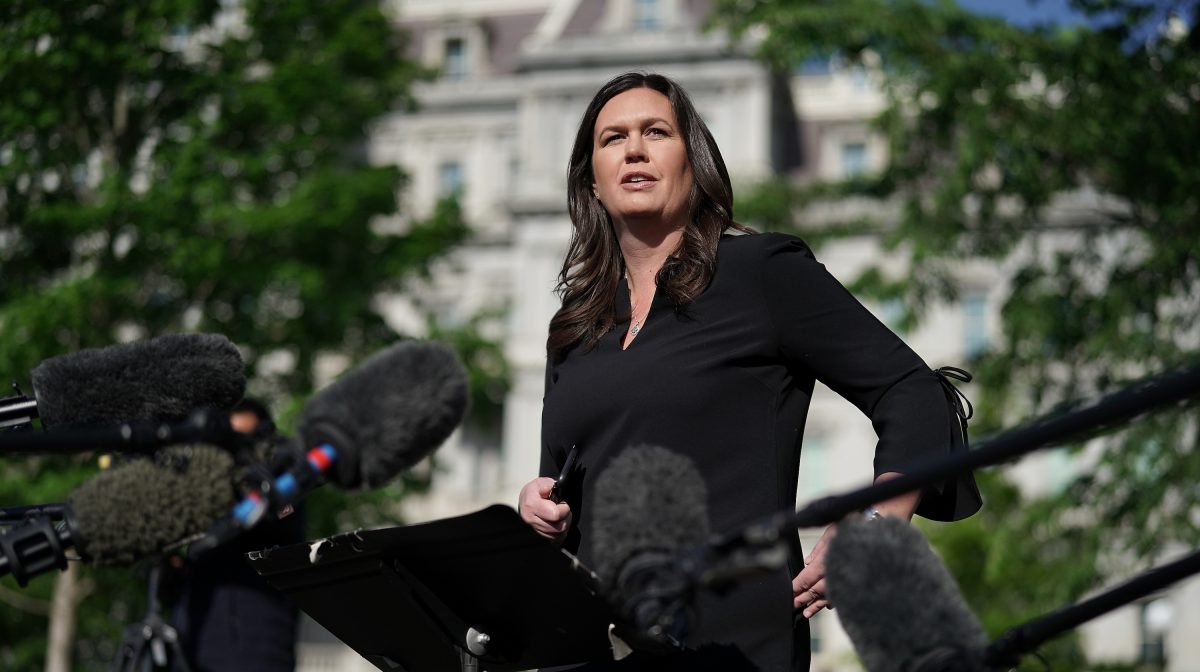 Arkansas gubernatorial candidate Sarah Huckabee Sanders, a Republican, has set a new state fundraising record with $4.8 million in first-quarter contributions, her campaign said Thursday.
Sanders outraised her Republican rival, Arkansas Attorney General Leslie Rutledge, by nearly 25-to-1, while raising more money in a single quarter than any campaign in the history of Arkansas politics. Most of the contributions were from out of state, with around $1.5 million coming from residents of Arkansas, according to a release.
"I am grateful for the generous support of so many Arkansans—in 60 days we held over 50 events in Arkansas and received more than 6,500 donations across all 75 counties of the state. Our message of limiting government and advancing education and opportunity is clearly resonating," Huckabee Sanders said in the release.
The vast majority of the nearly 35,000 donors were small-ticket contributions of $100 or less, per the release.
"With the radical left in control of Washington, our governors are our last line of defense," Sanders said. "I will be on the front line of the fight for freedom and am encouraged to have so many friends across our state and country standing with us."
Sanders was a latecomer to the gubernatorial race, throwing her hat in the ring in late January. The daughter of former Arkansas Gov. Mike Huckabee, Sanders served as White House press secretary under President Donald Trump.
Trump, who publicly encouraged Sanders to run for governor, threw his weight behind her candidacy in his first official, public endorsement since leaving office.
Calling her a "warrior who will always fight for the people of Arkansas and do what is right, not what is politically correct," Trump touted her conservative platform of being "strong on Borders, tough on Crime," and supportive of Second Amendment rights.
Later, former Vice President Mike Pence endorsed her campaign, saying, "Sarah Huckabee Sanders is a Christian, a conservative, and a proud Arkansan who will fight for the people of Arkansas, stand with law enforcement, promote lower taxes, champion school choice, and more."
Sanders' rival Rutledge, who has served as Arkansas Attorney General since 2015, reported about $198,000 in the first quarter, according to The Associated Press.
Rutledge said in a statement on Twitter that she has raised $1.2 million overall since launching her bid for governor, with 80 percent of her donations coming from Arkansas contributors.
"No amount of money can replace the experience, judgment, & proven record I have gained over the past 6.5 yrs making decisions on behalf of 3 million plus Arkansans every day," Rutledge said.
The two are competing in next year's Republican primary to succeed two-term GOP Gov. Asa Hutchinson, who is prevented from seeking reelection due to term limits.




View original Post